Back To Blog
How often do you just want to leave the car in the street and get inside the house? After hours of driving, exhausting traffic, and a hard day in the office, we hardly think of security issues. Watch out! Thieves are lurking in the dark! They don't exactly wait for your return and your street is not the only one thieves will cruise by! All streets can be dangerous as far as the security of your car is concerned and that's why you should be very careful where you park and what do you leave inside the vehicle. Did you get the transponder key with you?
Your luck will be determined on whether the thieves targeting your car will want to steal the whole vehicle for their pleasure and selling parts or just want to break-in to get your laptop. So, change your luck! It's actually more about what decisions and actions you take in order to protect your vehicle and possessions. The truth is that one of the least things we all think about is where to park. Finding a spot in the street is hard enough as it is let alone looking for a good spot. Still, it's worth the effort!
How to protect your car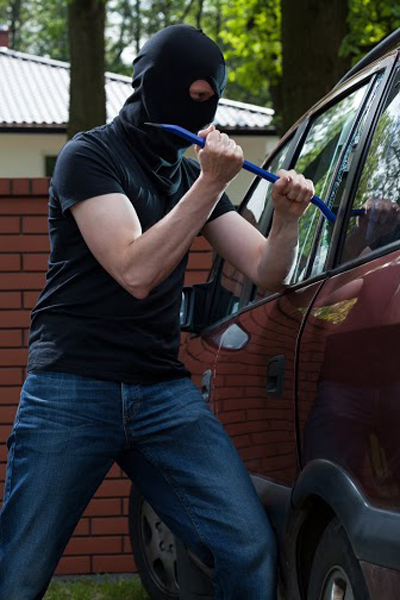 Thieves work better in the dark! Give them some space, time and a dark alley and they will get your car off the street in no time! There is no wonder why you can't find a good spot in the street. Everybody wants to park the car in the busiest parts of town so that it won't be easy for thieves to break-in. Choose to park in well-lit spots. Even if you leave the car in parking lots, choose to park under lamps and in the least remote spot possible. If you have the opportunity to park in a closed garage, it will be even better. It's also important to activate the alarm system and make sure all door locks are secure.
Some thieves don't go for cars per se but their content. They might want to get their hands on the stereo or your cell. Having the security door locks checked once in a while wouldn't hurt. Though, it's also important to avoid tempting them by leaving valuables in the car. It doesn't matter if they are of high value or not. For thieves, they are temptations. You must also avoid leaving the second ignition car key in the vehicle. Even if thieves didn't intend stealing your car, it will now be a nice opportunity. In any case, make sure you have the entire security system upgraded.
Modern cars have immobilizers, which keep the engine from getting started if the wrong key is used. That's why lost ignition keys are bad news. Though, if you take care of the keys and with all doors secured, alarms installed and parked in busy and well-lit areas of the city, your vehicle will be okay.