Back To Our Services
Do you need trunk opening services? Our esteemed company helps everyone with trunk problems. Whether having a hard time opening the trunk of your car, lost the key or dealing with a trunk, which opens on its own, assistance will be immediate and to your satisfaction. What makes Car Key Locksmith in Texas the ideal service provider for such tasks is the ability of technicians to deal with such issues in timely fashion and their expertise in car locks and keys.
With foreign & domestic vehicles incorporating sophisticated anti-theft security systems, it's simply hard to handle such problems on your own. Our company is equipped with the most advanced machinery and perfect tools in order to deal with key and lock repair needs efficiently. When the trunk is simply stuck or the key is nowhere to be found, an efficient team is here to offer assistance. Is the problem urgent? Rest assured that we provide emergency repair services and have the capacity to arrive at any location in the city within reasonable time.
We open all car trunks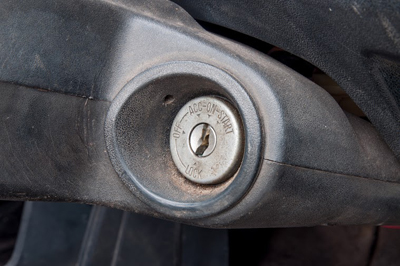 Don't panic if pets or sensitive documents are locked in the trunk! We open locked cars and their trunks no matter what their brand is! Such emergency issues are what urge us to remain prepared and alert for people's needs. The improvements our company has made over the years and the on-going training of professionals all aim at the same direction. Our whole team wants to be sure that urgent needs of customers will be handled as soon as possible. By carrying sophisticated equipment in vans and enriching knowledge in accordance with the latest technological products, our professionals are able to pick trunks and open doors to access the car keys locked in the car.
Did you Lock your Car Keys in the Trunk?
Rest assured that our lock picking methods are exceptional and keys will be back in your hands in just minutes for opening the trunk. Are the car keys locked in the trunk? Our professionals will open the trunk and fix any problem related to the lock. If keys are missing altogether, are possibly stolen or just lost, we make a new key right away. Whatever keeps you from having access to the trunk is fixed. The auto chip keys are replaced and programmed. If the trunk opening is opening on its own, technicians check the system and condition of the lock before fixing the problem.
Anything related to your car trunk is fixed at once. So, don't be reluctant to report problems and call us now for emergencies!
Back To Our Services