Car doors are there for a reason. They make sure the vehicle is secure and you are safe while driving. If they don't lock well, there is a problem. Not only shouldn't you drive around for safety purposes but you shouldn't also park outside because the car will be gone by the time you'll be back. The truth is that any problem with the car's door locks is not easy. With modern vehicles incorporating a high tech anti-theft system, it's hard for you to intervene and there is a high possibility of damage. Though, you can check the car and its locks in an attempt to understand whether there is a lock or transponder key problem, for example.
How to check the car's locks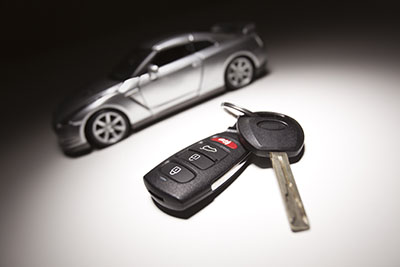 It's best to start by checking the most obvious component: the chip key fob. We use the fob every day and forget that a simple problem with the battery will not allow us to have access to our car. So, the first thing you should do is change the battery and see how it goes. If you kept pressing the fob buttons repeatedly, give it a rest for a few minutes. If there was a conflict with the car's security system, you will only make it worse. Since you are already holding the key in your hands, check it out. Small problems with the key might damage the lock, too. It's always best to replace car keys, which are damaged, than dealing with security and safety problems.
Before you take drastic decisions, such as changing the vehicle security door locks, check each one of them first. Is it only the driver's door, which doesn't secure or the other doors as well? If no door lock works, it might be a problem with the fuse. If it's only your side of the door which doesn't secure, move the handle up and down to see if it makes a difference. By keeping the handle lifted up, you will be able to see the position of the latch. It must be facing downwards and you can use a screwdriver in order to do that while keeping the handle lifted up.
Another way to check the lock is by moving the door back and forth while keeping it locked. If you notice that it is working now, it might be a problem with the wires. It's wise not to try to replace components on your own and if the problem is not obvious and the vehicle is old, perhaps it's time for car locks change.