Back To Blog
Misplaced car keys will only cause you some frustration when looking for them. If found within reasonable time after sweeping search all around the house, the problem will just end there! The question is what to do if they are lost for good! What if you really can't find them? The ignition car key is not lost only inside the house. It might also be stolen. In fact, one in twenty people often experience such thefts. They are grabbed from bags or from inside the vehicle. People confuse them with other people's keys and get the wrong ones or simply forget them in restaurants, cafes, the bank and other people's offices.
The problem is that car key replacement is not cheap and for a good reason, too. Modern keys are parts of the entire high tech security anti-theft car system. If it would be easy to have them replaced, it would be a piece of cake for thieves to get copies and steal cars with ease. Another question is whether you are only dealing with lost ignition keys or have lost the entire fob! Don't forget that new technology car keys must also be programmed. That's extra dollars and more trouble! So is there anything we can do once the keys are gone?
Anything you can do once car keys are lost?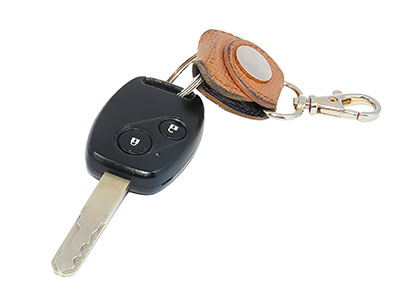 Actually, no! Once the keys are lost for good, the only thing we can do is to have them replaced. If we are talking about the transponder key, it must also be programmed. The only cure is prevention! If you have a spare one with you or even kept in the safe at home or somewhere you can easily find it, you will just have to grab a taxi and go and get it. Keeping it inside the car is not smart since most thefts are done from inside the vehicle. Another good way to avoid losing them is by keeping them hanging from the belt loops of your trousers. Avoid the pockets because they are easily stolen from there, too.
One more problem with stolen keys is the increased possibility of car theft. Some people also write personal information on the tags (like name and address). This should be avoided since it would make your family, home and car easy targets. If they are stolen, car door lock rekey is the best solution. If you are going to spend some money on a replacement, at least let it be a brand new key.